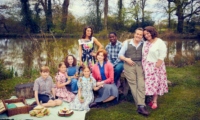 The ITV reboot of 'The Darling Buds of May' is upon us! Make sure you keep up with The Larkins' weekly episodes on ITV, airing at 8pm every Sunday. Starring clients Sabrina Bartlett, Tok Stephen and Nicholas Le Prevost.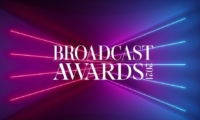 Broadcast Digital Awards 2021
Lots to celebrate from this year's Broadcast Digital Awards! Mel Giedroyc: Unforgivable picked up the award for Best Entertainment Programme, and Don't Hate the Playaz – hosted by Jordan Stephens – won for Best Lockdown Programme – Comedy, Entertainment & Scripted. Congratulations to our wonderful clients.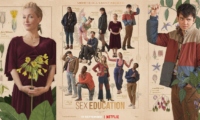 The much-loved, highly anticipated third series of Sex Education is finally here, streaming on Netflix this September.
Despite shedding the colourful school clothes for a dreary grey uniform, the newest instalment promises to be more fun than ever. Time has passed since we left our favourite faces who are now confronted with more grown-up concerns whilst continuing to navigate questions of sex and self.
Series 3 sees the return of our very own Gillian Anderson and Asa Butterfield.